Video details view
You can access the details view by clicking on any asset in your Videos list.
Table of contents
Information elements
The header will show the data already displayed in the Videos list: publish status and time as well as the title.
Below the header is the preview player which allows you to check your content. It will also show DRM protected material.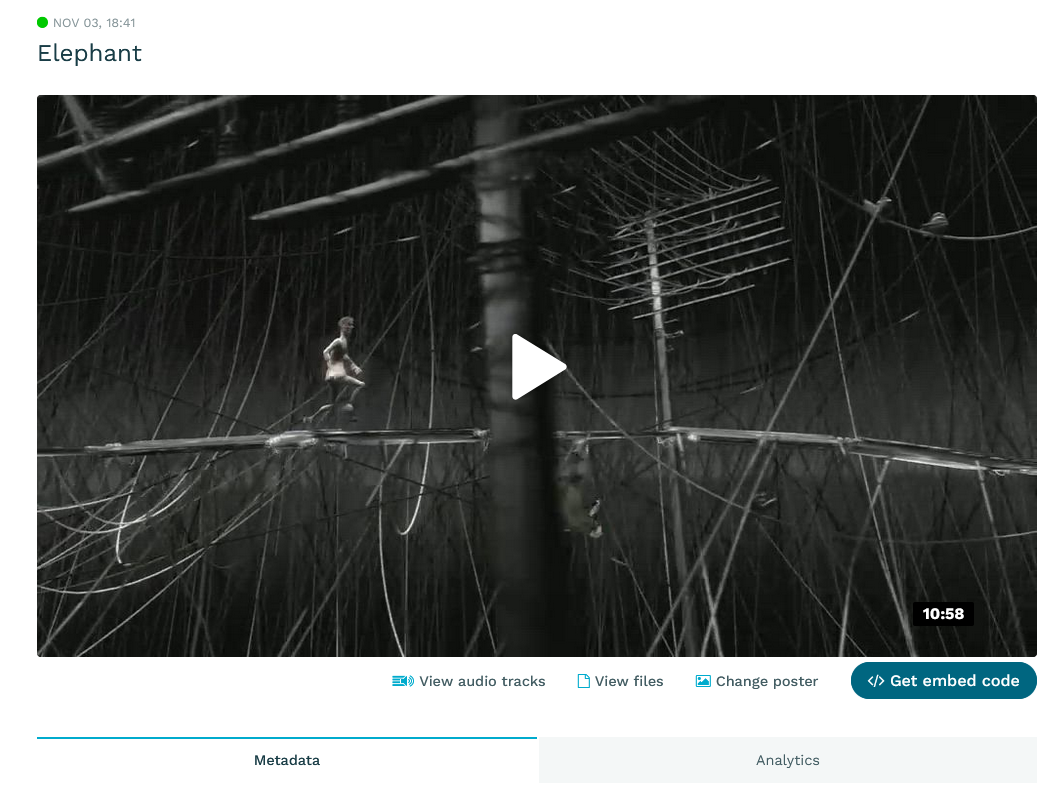 Action elements
Below the preview player you'll find several action links allowing you to perform the following operations (availability will depend on subscription type and the uploaded content).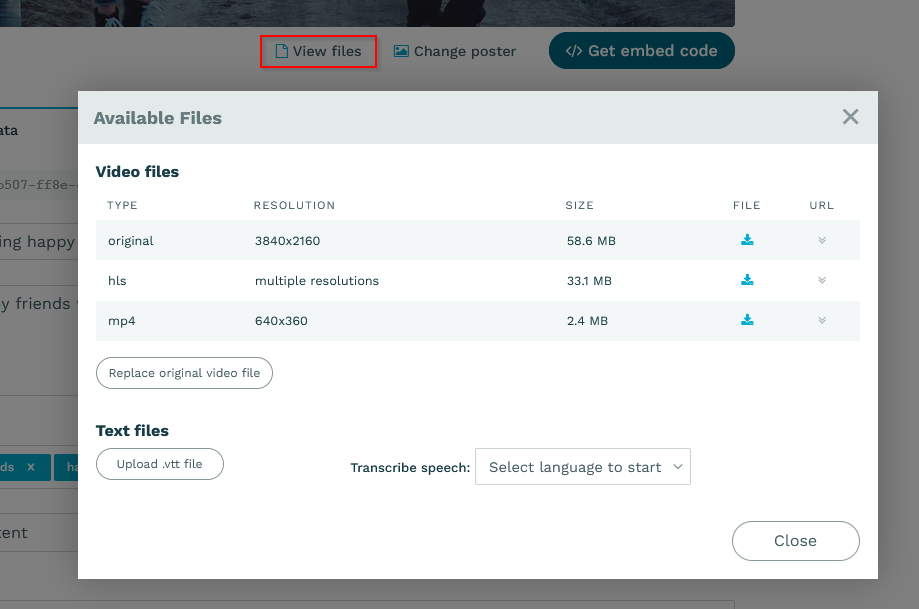 Furthermore, you can perform the following actions:
Metadata and Analytics
Underneath the preview and action elements, you'll see tabs for metadata and analytics. Learn more in the respective sections: